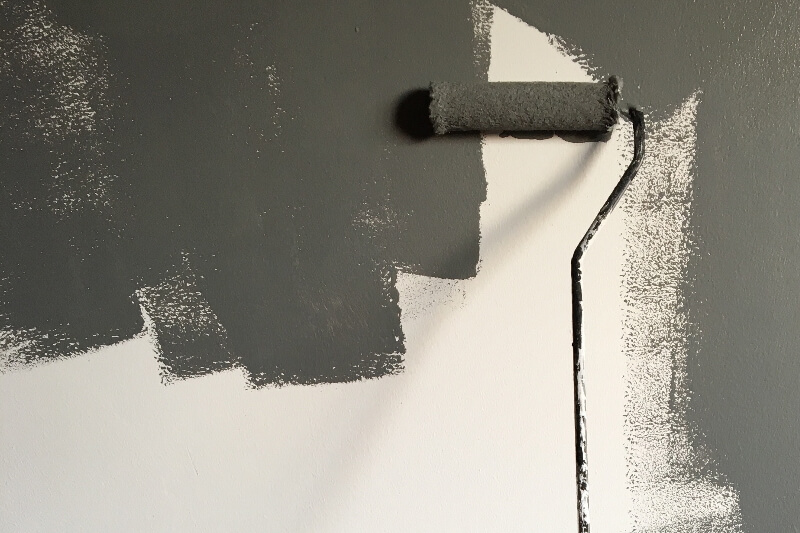 How to Choose a Professional Painter You Can Trust
Opting to hire a professional painter is a good idea if you're looking to truly improve the appearance of your home – both interior and exterior. Choosing a professional painter and decorator in your local area can, however, be quite difficult, especially if you live in an area where there is a lot of choice. To help you make the right decision when it comes to hiring a painter and decorator, we have pinpointed a number of key factors that you should look out for before hiring your painter and decorator.
Has A Good Reputation Within The Area
It goes without saying, if a company is recognised and recommended around your local area, it is highly likely they are a service provider you can trust. As professional painters typically service locations close to their base, they will be known by people within the local area. Chances are, if your neighbours and friends recommend a service, you can trust that service. This also works the other way. If word of mouth about a painter is negative, it might be worth looking for an alternative provider.
Polite When Answering The Phone
A sign that a painter is someone you can trust comes from your first point of contact. If the painter and decorator is polite with you when you call them, the likelihood is that they are trustworthy. If when making a call you find that the professional painter is difficult to talk to on the phone, it is likely they will be difficult in general when hiring them to renovate your home.
Transparent About Services They Offer
A trustworthy painter and decorator will be clear about the services they offer. This can be from the initial contact when talking to them on the phone, or simply viewing their website or other online sources such as Yell and Google My Business. If a painter and decorator is not 100% transparent about the services they offer, there could be a reason why. Unclear services could result in further expense to you, the customer, when it comes to billing.
Offers A Free Quote
Most trustworthy painters and decorators will offer a free quote before work goes ahead. This gives you, the customer, a clear idea of how much you are going to be paying and what you're going to be paying for. Without a free quote, it can be quite confusing for the customer and can also create panic when the customer is thinking about payment. Always look for a painter and decorator that offers a free quote. Any painter and decorator that offers a free quote will mention it on their website and will most likely let you know that they offer a free quote whilst on the phone.
Has Years Of Experience
It goes without saying that any painting and decorating service that has years of experience will be trustworthy. They will have learnt all that is needed to know about the industry, including customer expectations. Experience is something that cannot be bought. This is not to say that new starters can't be trustworthy – everyone has to start somewhere. Nevertheless, it goes without saying that if you hire a painter and decorator that has years of experience you will benefit from an outstanding service.
Shows examples of their work
When it comes to hiring a painter and decorator, you are going to want to see examples of their work. Hiring a painter and decorator to renovate your home is no different to a company hiring a new staff member. You want to know what you're getting. Examples of their work will show you the quality that they can provide. It is also good to see other styles that the painter and decorator have completed in the past.
Provide Advice Over The Phone
Any trustworthy professional painter and decorator will be happy to provide advice over the phone. Even if the potential customer isn't enquiring and is simply calling to ask how to clean their paintbrushes, a good painter and decorator will help. Small gestures like that can go along way and a trustworthy painter and decorator will know that.
Have A Google My Business Profile
Most companies that can be trusted will register their company on Google My Business. This is a place where company details including name, address, telephone number and email address are displayed. It is also an area where all services can be showcased, making it easier for the customer to see if the company is right for them. Above all else, Google My Business allows customers to write reviews on one of the most used areas of the web, Google.
Display Company Details Online
A trustworthy painter and decorator will be very transparent about their business details. They will understand that their customers want to know about them as a business before hiring and will, therefore, make it as easy as possible for the customer to learn about them as a company.
Dove Decor & Construction are Painters and Decorators You Can Trust
With over 30 years of experience in the trade and have a portfolio of happy customers, we are confident in saying that we are a professional painting and decorating service that you can trust. We offer a free quote and always deliver on our promises. We work hard to make our services and company details as transparent as possible, making it easier for our customers. With a wide range of completed projects including home extensions, home renovations and small painting and decorating projects, we know what is required to get the job done right the first time.
Hire Dove Decor & Construction Today
Whether you're looking for home extensions including loft conversions and garage conversions or simply require a room painting professionally, Dove Decor can help. We take pleasure in helping homeowners, landlords and businesses improve their properties and look forward to starting each new project. We offer a free quote and are very transparent when it comes to providing you with information on how much items costs.

To get your free quote, you can message us through the website or simply call us on 01844 700 004