Over 30 Years Experience Established in 1988, we have completed many building and decorating projects and know what is required to get the job done to a high standard.
Excellent 5 Star Service Our customers rate us for our high standards. We always provide a top rate service and make sure each project we complete matches your expectations.
Family Run Business At the heart of our business is family. We are a local company that brings our values and overall family ethos to each project we are involved in.
Builders in Beaconsfield
If you're looking for builders in Beaconsfield, then Dove Decor comes highly recommended. We have been providing building services in Beaconsfield for over 30 years and continue to add value to properties throughout the area.
Our building expertise allows us to carry out a wide range of building projects including home extensions in Beaconsfield, exterior improvements and internal improvements such as kitchen refits. Our expertise also allows us to offer loft conversions in Beaconsfield, so if you're looking to add extra living space to your home, contact us today. As expert builders, we use our skills to make your vision become a reality. And with years of experience combined with our creative input, we can also help improve your initial vision, adding ideas you may not have thought of. If you're looking for builders in Beaconsfield, then contact us today for your free quote.
Painters & Decorators in Beaconsfield
As experienced painters and decorators in Beaconsfield, we have completed a wide range of projects both for building interiors and exteriors. We take joy in every painting and decorating project we take on and love to watch your vision come together. We have been able to make improvements for a wide range of unique projects and have taken on work for domestic, commercial and industrial buildings. With a wealth of knowledge, we are the ideal painters in Beaconsfield to get your home or business looking exactly how you want it. We always aim for the best paint finish, which is why we pay as much attention to preparation as we do execution. Many painters and decorators fail to complete initial cleaning and sanding. We are different. We do everything we can to guarantee the very best painting results.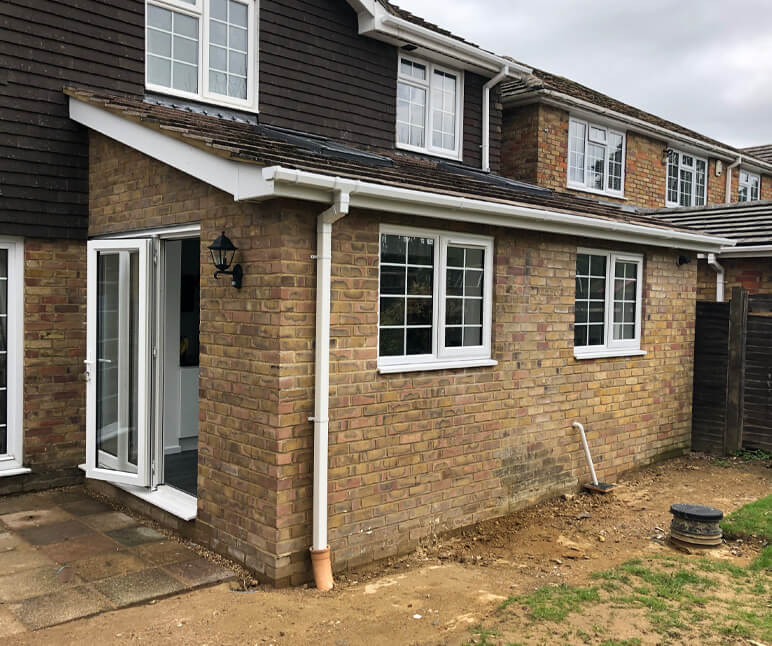 Reliable Service, Over 30 Years Experience
Dove Decor have been builders in Beaconsfield since 1988. Since the beginning, when David McClenaghan started providing expert building and decorating in Beaconsfield and throughout the regional areas, our knowledge as a company continues to grow. We have had the pleasure of working on outstanding decorating and renovation projects and have also completed work for listed buildings. We always aim to provide you with the very best finished results – even on small jobs where we may be completing painting and decorating for one room. It is because of our continuous efforts to provide our customers with the very best service that we have gained an outstanding reputation throughout Beaconsfield and areas in Buckinghamshire. We offer a competitive price for all our work, and always provide a level of workmanship you expect from professionals within the trade.
Starting A New Project? Let Us Help Make Your Vision A Reality
Request a Quote
Testimonials
"We have had a number of jobs done by Dove Decor including decorating, replacement of bannisters, refitting of bathrooms, moving interior walls to provide and fit a utility room, replacement doors and windows, new kitchen, new fascia boards and guttering. They are a family business and an absolute pleasure to work with. We trust them to always do an excellent job. Dave provides a complete service of managing the project, and has a real eye for what can be done."