Over 30 Years Experience Established in 1988, we have completed many building and decorating projects and know what is required to get the job done to a high standard.
Excellent 5 Star Service Our customers rate us for our high standards. We always provide a top rate service and make sure each project we complete matches your expectations.
Family Run Business At the heart of our business is family. We are a local company that brings our values and overall family ethos to each project we are involved in.
Builders in Aylesbury
If you're looking for builders in Aylesbury to work on your next home improvement, then Dove Décor can help. We are a qualified building and home improvements company that has worked on many building projects throughout Aylesbury and Buckinghamshire.
We have had the experience of working on a wide range of different home improvement projects for both internal and external areas. We have worked on home extensions and turned attics into fully converted rooms that are suitable for living in.
As well as working on home improvements for buildings, we have carried out work on listed buildings to restore areas of the buildings to get them looking the best they can. If you have a home improvement project, you're thinking about going ahead with, choose builders that you know you can trust. Choose Dove Décor.
Painters and Decorators in Aylesbury
Dove Décor are fully established painters and decorators in Aylesbury. We have completed many home paintwork projects and are highly recommended decorators in Aylesbury. As well as providing painting and decorating for domestic customers, we also offer our services for commercial and industrial customers that need their walls refurbishing. Our experience in painting and decorating means that we know exactly what is needed to get a room looking exactly how you want it.
Our painting and decorating services include:
Interior and Exterior Painting
Lining Walls
Wallpaper Hanging
Wall Painting And Decorating
Coving, Skirting And Dado Boards
Door Hanging (Interior And Exterior)
Hole Filling And Crack Correction Before Painting And Decorating
Sanding Walls Before Painting (using dust extractor sanders)
Wall Mounting Pictures And Televisions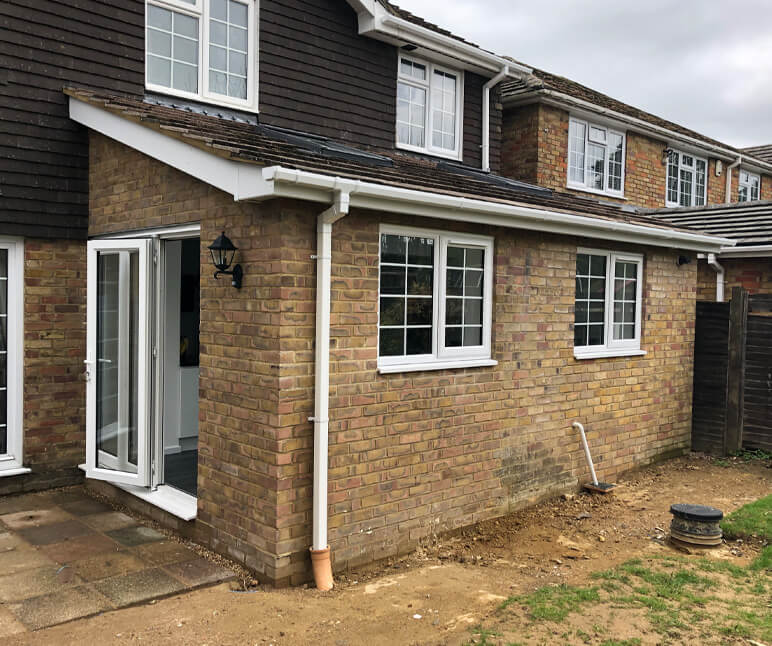 Competitively Priced and Reliable Service
We have been builders in Aylesbury since 1988 and have also been building, painting and decorating within the area since we established. Over the years we have gained many valuable skills in the trade and know what is required to get a job completed to a level of complete customer satisfaction.
Whether you're looking for a new colour on your walls around the home or want an extension to add extra space to your property, we have the skills needed to complete the project. We always provide our customers with a fair, honest and competitive price for the work that will be carried out. If you're interested in starting your home renovation project, contact us today. We have worked on a wide range of different building types and know that we have the expertise to get your rooms or exterior areas looking how you want them.